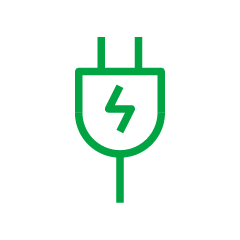 278.5 MW
Nameplate capacity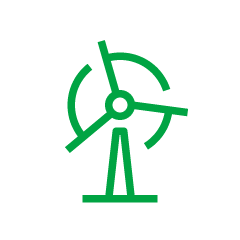 112
Number of turbines
131,700
Number of homes powered
The Lake Bonney Wind Farms are located on the Woakwine Range, about 2 km from the eastern shore of Lake Bonney, near Millicent in South Australia. The wind farm was constructed in three separate stages (Lake Bonney 1, 2 and 3) with the final stage commencing operations in July 2010.
The 278.5 MW wind farm comprises 112 wind turbines which include 46 Vestas V66 wind turbines and 66 Vestas V90 wind turbines. The wind farm generates enough renewable energy to power approximately 131,700 homes each year.
The 25 MW / 52 MWh Lake Bonney Battery is co-located with the Lake Bonney Wind Farms and was energised in 2019.
Iberdrola Australia contributes $45,000 each year to the Lake Bonney Wind Farm Community Fund. The Community Fund Committee reviews and approves fund applications four times a year.
Lake Bonney Image Gallery
You must obtain Iberdrola Australia's prior written approval before you publish, reproduce or distribute the images in this gallery. If you'd like to do so, please contact 

media@iberdrola.com.au